Baptism of the Holy Spirit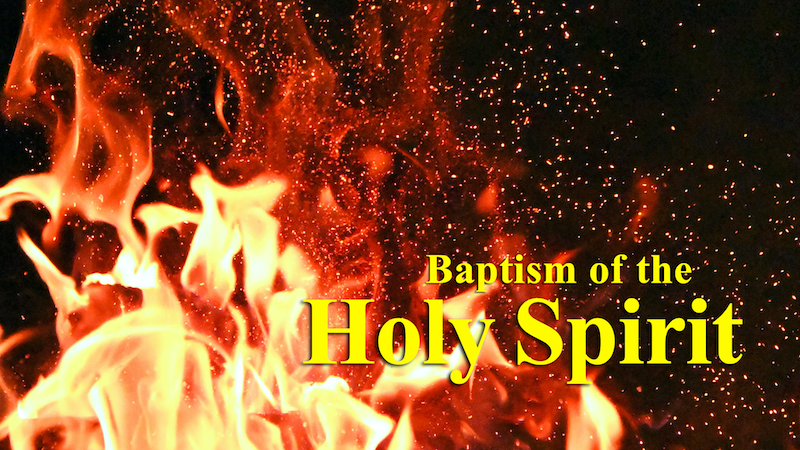 2019-11-02
What are some distinct characteristics associated with the interpretation of tongues? And why must we be especially careful with the judging of the 'vocal' gifts?
2019-10-26
The Bible tells us that 'he who speaks in a tongue edifies himself' (1 Corinthians 14:4a, NKJV). Why is this so important?
2019-10-19
The apostle Paul exhorts all Christians to be 'praying always with all prayer and supplication in the Spirit' (Ephesians 6:18a, NKJV). How can we apply this in our own lives?
2019-10-12
How effective are your prayers right now? Learn why praying in tongues is such a powerful weapon, and how it is related to spiritual warfare.
2019-10-05
What exactly happens when a person prays in an unknown tongue? The apostle Paul gives a clear – and crucial – explanation in 1 Corinthians 14.
2019-09-28
As Christians, we are exhorted to 'do everything in love' (1 Corinthians 16:14, NIV). How much of God's love are we exemplifying, right now, in our lives?
Are you walking out your calling?
2019-09-21
The Bible tells us that 'we are [God's] workmanship, created in Christ Jesus for good works, which God prepared beforehand that we should walk in them' (Ephesians 2:10, NKJV). Do you know what gifts God has placed in your life, and are you walking out your calling?
2019-08-31
In teaching about spiritual gifts, Paul writes: 'There are diversities of gifts, but the same Spirit' (1 Corinthians 12:4, NKJV). What exactly are these gifts?
2019-08-24
To the Christians in Corinth, Paul wrote: 'What do you prefer? Shall I come to you with a rod of discipline, or shall I come in love and with a gentle spirit?' (1 Corinthians 4:21, NIV) What was going on in the church at Corinth?
2019-08-17
'Does not the ear test words as the tongue tastes food?' (Job 12:11, NIV) How discerning are you with the voices, opinions, information and images that bombard you every single day?
2019-08-10
The Bible tells us that 'the Lord confides in those who fear Him' (Psalm 25:14a, NIV). Has the Lord confided in you lately?
2019-08-03
The Bible tells us that 'faith comes by hearing, and hearing by the word of God' (Romans 10:17, NKJV). How are you hearing God's Word?
2019-07-27
The Bible shows that it is possible for us to hear and see things supernaturally, in the heart. Do you wish to have a hearing heart?
If anyone thirsts, let him drink
2019-07-13
Can a Christian choose not to be baptised in the Holy Spirit, or to receive the gift of speaking in tongues? Learn what the Bible has to say about this.
Have you received the Holy Spirit?
2019-07-06
How can a Christian know whether he or she has been baptised in the Holy Spirit? The Bible gives us a very clear answer.