Exhortations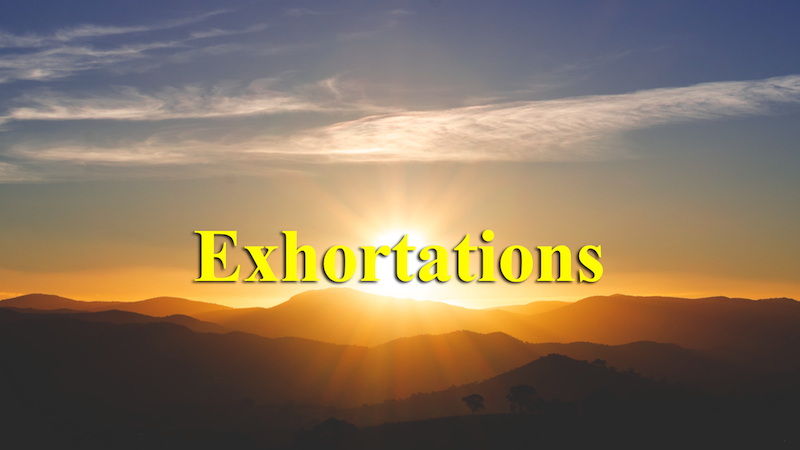 2020-04-25
These are the words of Jesus Himself to the church of Ephesus: 'Nevertheless I have this against you, that you have left your first love' (Revelation 2:4, NKJV). Does Jesus have anything against you?
2020-04-18
The Bible makes it clear that 'the effective, fervent prayer of a righteous man avails much' (James 5:16b, NKJV). As a child of God, are you interceding for the world with your prayers?
2020-04-11
Paul declares to the Christians in Corinth: 'For Christ did not send me to baptise, but to preach the gospel, not with wisdom of words, lest the cross of Christ should be made of no effect' (1 Corinthians 1:17, NKJV). Is the cross of Christ of any effect in your life right now?