Spiritual warfare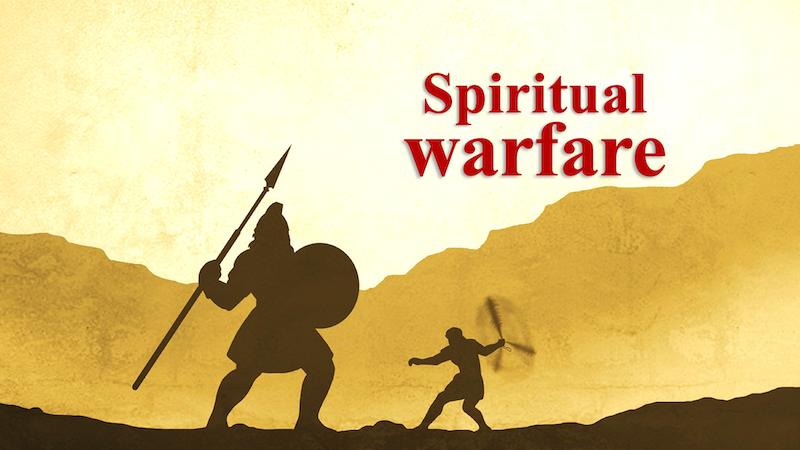 2019-06-22
Do you sometimes feel like you are facing Goliath in your life? Learn why it is so important for us to take up the whole armor of God.
2019-06-15
Are there fears that you are struggling with in your life? The Bible gives us the antidote to casting out all fear.
2019-06-08
The Bible teaches that it is possible for a person to bring judgment on himself. How can we avoid falling into the snare of the devil?
2019-06-01
Do you sometimes feel overwhelmed by a flood of negative thoughts? Learn how to gain victory over this war in your mind.
2019-05-25
The Bible cautions us: 'Be sober, be vigilant; because your adversary the devil walks about like a roaring lion, seeking whom he may devour' (1 Peter 5:8, NKJV). Why is this warning not to be taken lightly?
2019-05-18
Can a Christian be susceptible to occultic influences in his or her life? Be equipped with practical advice from the Bible.
2019-05-11
The Bible records one instance when Jesus' disciples could not cast out a demon from a boy. What went wrong? Are there other 'unsuccessful exorcisms' mentioned in the Bible?
2019-05-04
Can a Christian be possessed by an evil spirit? Who has the authority to cast out demons? The answers to these questions and more can be found in the Bible.
2019-04-27
Have you ever wondered why it sometimes takes a long wait before a prayer is answered, or before a promise of God is fulfilled in your life? Knowing God's appointed time is important, because it helps us understand our position of victory in Christ.
2019-04-20
When one third of God's angels rebelled, He cast them out of heaven. When man rebelled, God died for man. As the writer of Hebrews asks: 'What is man that You are mindful of him?' (2:6a, NKJV). Be very blessed by a fresh revelation of God's love for you!
2019-04-13
What does the Bible tell us about the battle of angels? More importantly, what lesson does the fall of lucifer have for all of us today?
2019-04-06
Is there a realm beyond what we can see, hear, smell, taste and touch? Many people don't give much thought to the unseen spiritual realm, because we live in a world that is predominantly grasped by our physical senses. But the kingdom of darkness is real, and it is a kingdom we cannot see with our physical eyes. Have you been delivered from this kingdom of darkness?